Hollywood Has a Home
"We are the mother lode of Hollywood artifacts," says Beth Werling, Collections Manager in History.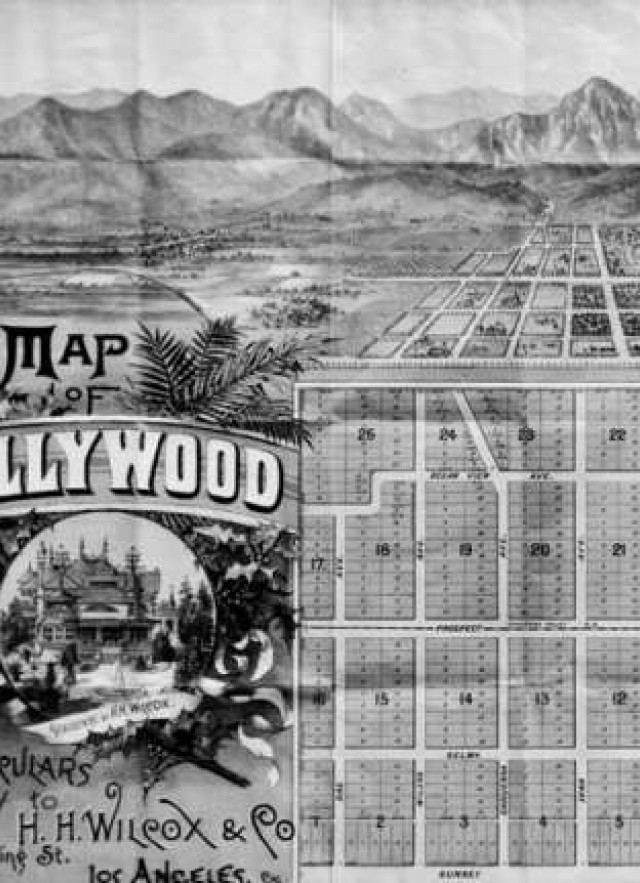 Beth Werling, the Collections Manager in the History Department here at the Natural History Museum of Los Angeles County, has a top 10 list of the museum's most popular Hollywood objects. There's actor Lon Chaney's makeup case from Phantom of the Opera, Scarlett O'Hara's BBQ dress from Gone With The Wind, Fred Astaire's tap shoes, King Kong's hand, Charlie Chaplin's Tramp costume, Mary Pickford's curls, Walt Disney's animation stand, a Technicolor camera, a vase from The Mummy, and a ball and chain from Frankenstein.
"We are the mother lode of Hollywood artifacts," says Werling, who is in charge of determining which costume is featured in a glass case in the museum's Becoming Los Angeles exhibition.
The objects, though they make up just a fraction of the museum's History Collection, are sacred to some movie fans and treasured by museums that are mounting film exhibitions. These artifacts are also a boon to film researchers who visit NHM to learn about early sound-effects devices or how the legendary Technicolor camera was constructed.
LUCK AND CHARM
The museum (which opened its doors in 1913) made its mark as the destination of choice for Hollywood memorabilia when Los Angeles was young. Celebrities or their family members would sometimes walk through the museum's doors with costumes, props, or film equipment in hand. Three of the founders of United Artists — the actors Charlie Chaplin, Mary Pickford, and Douglas Fairbanks — all made gifts to the museum's collection.
There have been some magical discoveries over the years. Werling remembers meeting the son of Betty Bronson, the actress who played Peter Pan in the 1924 film. First he showed Werling the character's green costume, complete with the belt and the hat with a feather. Then out came the "shadow" — Peter Pan's animated double, made of black silk. Props and costumes are often built to last just a few weeks and tend to be delicate, Werling says. This was a rare find.
NHM SHARES HOLLYWOOD
The collection has earned the museum an international reputation. Just recently, an Australian film museum expressed an interest in borrowing the oversized cup and saucer from the 1934 film version of Alice in Wonderland. A museum in Stuttgart, Germany, has borrowed dozens of objects, including Lon Chaney's makeup case, for their exhibition celebrating Carl Laemmle, the founder of Universal Studios.
All this lending and acquiring means Werling's daily focus is the organization and conservation of the collection, but she gets star struck, too. While cataloging footwear one day, she noticed that the silent film star Buster Keaton's shoes were very similar to Charlie Chaplin's. To avoid any confusion, she clearly tagged each pair of the purposefully distressed footwear before returning them to storage. Werling said to herself: "What a problem to have! Then I took a moment to savor it."
WALT DISNEY ANIMATION STAND
Visitors to Becoming Los Angeles will also see the makings of magic on display. Walt Disney built and used this animation stand in his uncle's Los Angeles garage in 1923. Walt Disney donated the animation table to the museum in 1938. It was used to film the original Mickey Mouse cartoon, Steamboat Willie.